Punya ruangan khusus yang dijadikan home theater atau bioskop mini di rumah adalah impian para penggemar film. Apalagi jika suasana bioskop mungilnya disesuaikan dengan film favorit si empunya rumah.

Beberapa home theater yang akan dibahas sekarang ini termasuk unik karena pembuatnya mengutamakan detail dan kesempurnaan dalam pembangunannya. Penasaran seperti apa home theater yang paling unik di dunia?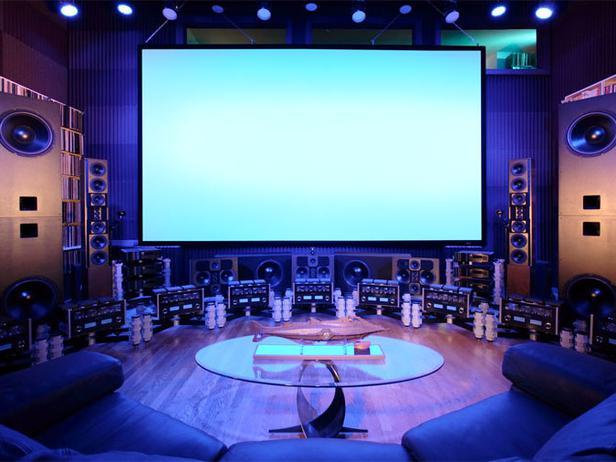 Seperti dikutip dari HGTV, Jumat (21/20/2012), klik tautan di bawah ini untuk memulai.


Anjungan Star Trek
Saat memasuki home theater yang unik ini serasa berjalan di atas anjungan kapal Starship Enterprise atau Voyager, kapal luar angkasa terkenal dari lini film Star Trek. Penerangan di ruangan ini memakai lampu berwarna-warni yang bisa berubah hanya dengan satu sentuhan.
Ruangan ini punya 11 kursi, sebuah layar lebar yang membentang dilengkapi dengan berbagai perangkat elektronik paling mutakhir. Bioskop mini rancangan Audio Advisors, Inc. ini terletak di Pantai West Palm, AS.
Gua persembunyian Batman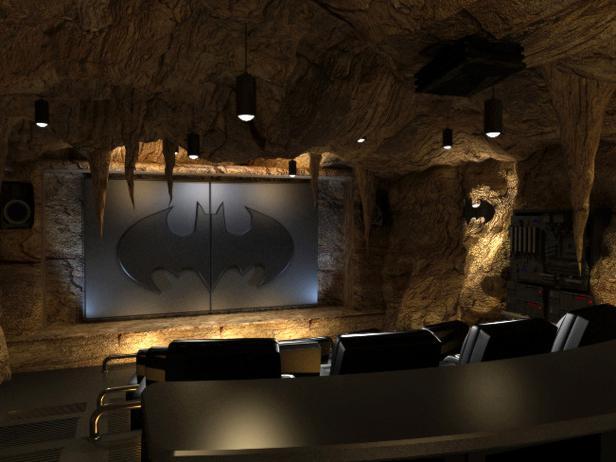 Pembuat Home Theater yang satu ini terinpirasi oleh persembunyian salah satu superhero terkenal dunia, sang kesatria kegelapan Batman. Pemilik Elite Home Theater Seating, Bobby Bala, merupakan orang di balik pembuatan bioskop mini ini.
Salah satu fitur tambahan dari ruangan ini adalah The Tumbler, alias mobil Batman yang dipakai di film 'The Dark Knight'. Bala yang sudah memesan mobil itu secara khusus akan menempatkan di ruangan tambahan dekat home theater tersebut.
Ia juga berencana memberi tambahan fitur, seperti lobi dan tempat beristirahat, semuanya akan dibuat mirip dengan Wayne Manor atau rumah Bruce Wayne. Bala memprediksi fitur-fitur tambahan ini bisa sudah rampung bulan depan.
Cocok untuk penggemar basket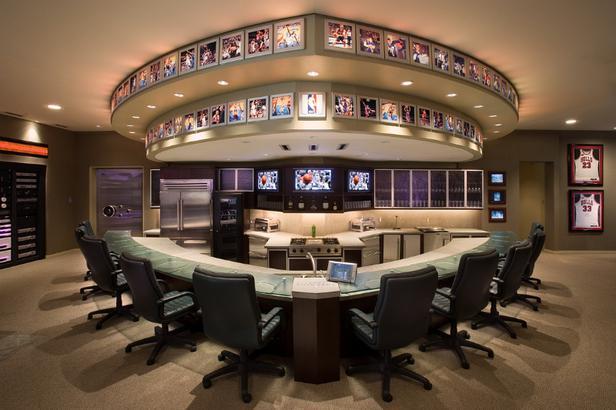 Masih ingat dengan acara televisi NBA Inside Stuff yang dibawakan oleh Ahmad Rashad? Ya, home theater ini dibangun semirip mungkin dengan newsroom NBA.
Terdapat 20 televisi plasma dan LCD di ruangan unik ini, juga bar, dapur, kamar mandi serta meja biliar dan poker. Penggemar basket tidak mungkin tidak suka akan ruangan ini. HomeTronics, Inc. dari Dallas lah yang membangun home theater ini.
Kental nuansa seni
Baumesiter Electronic Architects of Nile dari Illinois berhasil merancang sebuah home theater yang kental nuansa seni. Selain dilengkapi karya seni di berbagai sudut ruangan, terdapat juga layar sebesar 14 kaki yang bisa diturunkan dan menonton film.
Home Theater mewah seharga Rp 57 miliar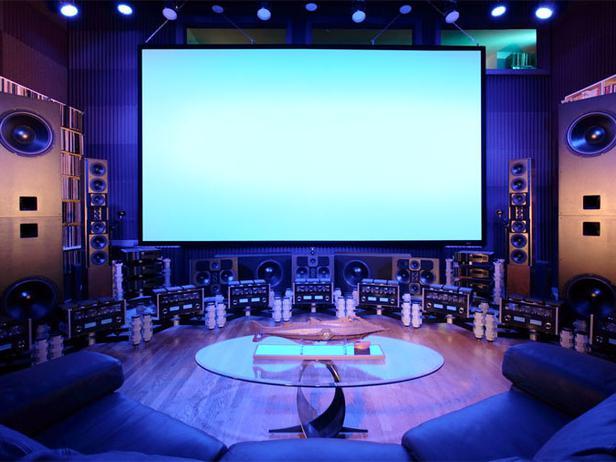 Bisa jadi ini merupakan home theater paling mahal di dunia. Isinya, mulai dari peralatan elektronik paling mutakhir sampai hingga furnitur bergaya mewah. Layar yang dipasang di bioskop mini ini juga cukup besar lebarnya mencapai 6,6 meter. Jangan lupa, ruangan ini kedap suara sehingga sekencang apapun suara yang dikeluarkan film tidak akan terdengar ke luar ruangan.
Lord of the Theaters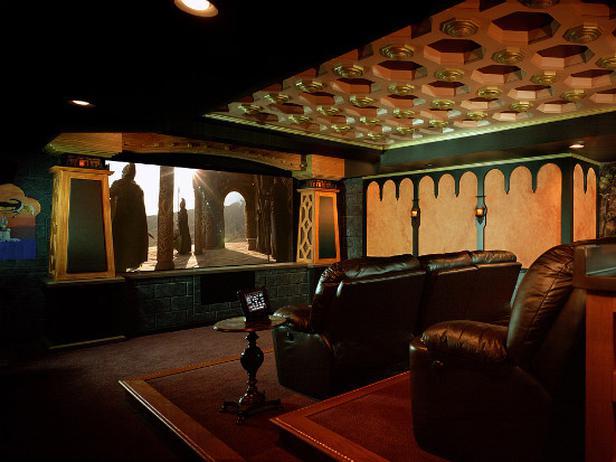 Home theater ini terinspirasi oleh salah satu film terhebat sepanjang masa, yaitu trilogi Lord of the Rings. Bioskop mini ini dioperasikan dengan komputer layar sentuh, punya beberapa pasang kursi yang nyaman dan bar makanan dan minuman ringan. Sangat cocok untuk menonton kembali trilogi film besutan sutradara Peter Jackson itu sambil menunggu DVD blu-ray The Hobbits keluar tahun depan.
Bioskop tahun 20-an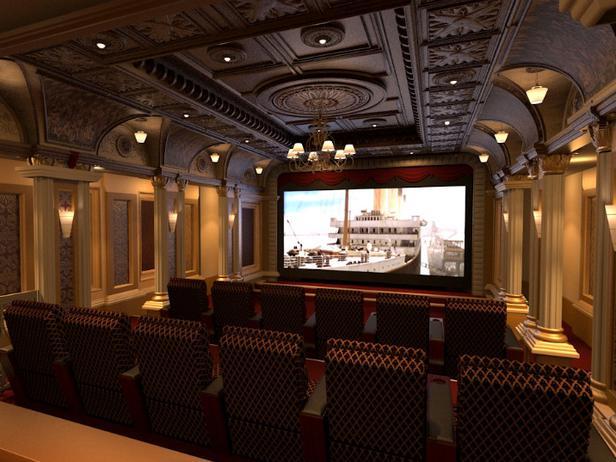 Satu lagi karya cipta Elite Home Theater Seating. Kali ini, mereka menciptakan sebuah ruangan yang dibuat semirip mungkin dengan suasana bioskop di tahun 1920-an. Terdapat 12 kursi, ornamen lampu gantung dan langit-langit berukiran khas di ruangan ini.
Tambang emas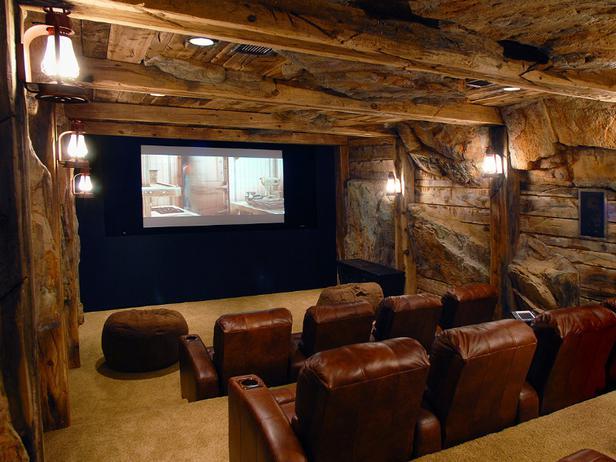 Pernah membayangkan bagaimana rasanya menonton film di dalam tambang bawah tanah? Salah satu perancang home theater asal Utah, Aurant, sudah mewujudkan mimpi itu.
Lokasinya juga sangat cocok, tepat di kota yang dulu pernah terkena demam emas pada tahun 1800-an. Si perancang bioskop mini sangat memperhatikan setiap detil ruangan pada saat pembangunan, bahkan untuk masuk ke ruangan ini saja dibuat lorong khusus berukuran kecil, layaknya tambang emas asli.

sumber | iniunic.blogspot.com | http://finance.detik.com/read/2012/12/21/084718/2124166/1016/ini-dia-8-home-theater-terunik-di-dunia?991101mainnews